What makes Cook Corporate unique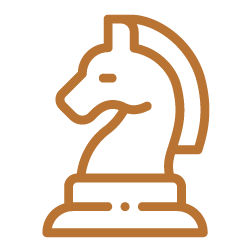 Commercial Advice
We work closely with business owners and entrepreneurs to provide heavyweight, robust, commercial advice, that add value to businesses and transactions.
Highly Professional
Cook Corporate are constantly praised by its clients for being "highly professional" and "efficient" with a strong emphasis on client care.
Communicative Approach
We are renowned for our communicative approach between both our clients and the other side depending on the legal work at hand, and how we always get the job done.
Cook Corporate is a boutique firm of solicitors specialising in corporate, commercial, employment, commercial litigation, and commercial property law.
We pride ourselves on our personal and hands on approach. Cook Corporate is a modern, sleek firm that jumps at new ideas and concepts.  Our lawyers work to your timescale and have the resources to respond quickly. The service is flexible and can be scaled up or down depending upon your requirements. 
Experienced
Lawyers
Our team are highly experienced and we pride ourselves on the work we do for our clients and the results we achieve whether under pressure during a corporate transaction or providing routine commercial advice.
We have two offices. One at 40 Berkeley Square, Clifton. Bristol, and the other at 35 Berkeley Square, Mayfair, London.  This enables us to be wholly flexible for our client and continue their work in the most convenient location for them.
Our ethos
The power of 3
Our firm ethos revolves around the all important 'power of 3'. For us, the '3 C's' are; Client Care, Collaboration, and Conscientiousness.
It is easy for firms to say 'client care is paramount', but for Cook Corporate it truly is at the very core of our work. Whenever our clients contact us, they get the same dedicated and familiar team each and every time, giving them the reassurance that their matters are being dealt with properly, promptly, professionally and with the utmost care and attention to detail.
Employees and consultants, paralegals and managing partners, we work together, harmoniously for you. Giving our clients the same dedicated team for their matter is not only vital, but the work that we produce and the successful way in which we do it, derives from our unparalleled ethos of team work that we, Cook Corporate, evoke every single day.
We are dedicated to your best interests. Our nationally recognised law firm has the experience, ingenuity, and expertise that you are looking for.
Specialist legal services
Expert representation from the corporate lawyers that understand your business needs.